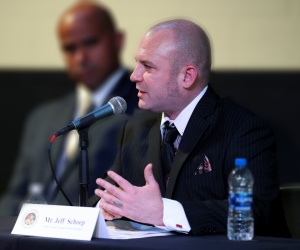 JEFF SCHOEP
Founder, President
Once America's most notorious neo-Nazi, now a consultant for the Simon Wiesenthal Center and an inspirational speaker for Conscious Campus, Jeff Schoep tirelessly holds keynote talks, lectures, and workshops from his unique vantage point.

Check out for more from Conscious Campus,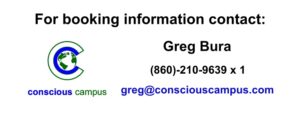 For over 2 decades, Jeff Schoep lead America's largest neo-Nazi organization, the National Socialist Movement (NSM), overseeing its growth to a nationwide movement. Beginning in 2016, through interactions with a black musician, Daryl Davis, and a Muslim film maker, Deeyah Khan,  Jeff began to question not only his work, but his entire life.  Experiencing relational dialogue and interpersonal relationships with those he once vilified changed Jeff's life forever. In 2019, he left the the NSM and publicly denounced the ideology.
Jeff Schoep transitioned from mastering propaganda that promoted hatred and fear to total dedication to our shared humanity. He provides unique insights into the inner workings of far-right extremism from first hand knowledge and personal experience. Jeff has spoken nationally and internationally, from synagogues to universities, from broadcasts such as Jada Pinkett Smith's Red Table Talk to speaking at the Nobel Peace Center in Oslo, Norway with Deeyah Khan.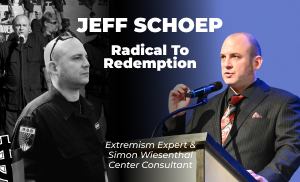 In 2020, Jeff founded Beyond Barriers, a 501(c)(3) non-profit organization dedicated to a world devoid of extremism, radicalized organizations, hate, violence, coercive and violent ideologies. In addition to working alongside both community and government agencies, such as the Office of Juvenile Justice Department (OJJDP), Jeff and his organization, Beyond Barriers, have worked with the Simon Wiesenthal Center, RAND Corporation, International Center for the Study of Violent Extremism (ICSVE), mental health professionals, academic research and development teams, religious and educational institutions across the United States and abroad.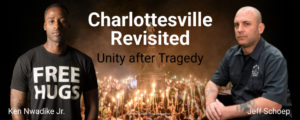 Check out the From the Founder page for more from Jeff Schoep.