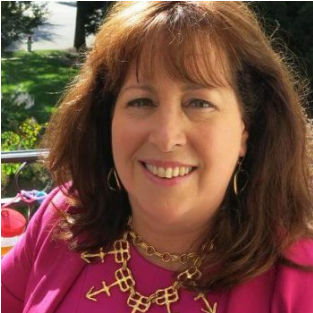 ANNE SPECKHARD
Research & Intervention Supervisor
Anne Speckhard, Ph.D., is Director of the International Center for the Study of Violent Extremism (ICSVE) and serves as an Adjunct Associate Professor of Psychiatry at Georgetown University School of Medicine. She has interviewed over 700 terrorists, their family members and supporters in various parts of the world including in Western Europe, the Balkans, Central Asia, the Former Soviet Union and the Middle East.
In the past five years years, she has in-depth psychologically interviewed over 250 ISIS defectors, returnees and prisoners  as well as 16 al Shabaab cadres (and also interviewed their family members as well as ideologues) studying their trajectories into and out of terrorism, their experiences inside ISIS (and al Shabaab), as well as developing the Breaking the ISIS Brand Counter Narrative Project materials from these interviews which includes over 250 short counter narrative videos of terrorists denouncing their groups as un-Islamic, corrupt and brutal which have been used in over 150 Facebook and Instagram campaigns globally. 
Since 2020 she has also launched the ICSVE Escape Hate Counter Narrative Project interviewing 25 white supremacists and members of hate groups developing counternarratives from their interviews as well. She has also been training key stakeholders in law enforcement, intelligence, educators, and other countering violent extremism professionals, both locally and internationally, on the psychology of terrorism, the use of counter-narrative messaging materials produced by ICSVE as well as studying the use of children as violent actors by groups such as ISIS. 
Dr. Speckhard has given consultations and police trainings to U.S., German, UK, Dutch, Austrian, Swiss, Belgian, Danish, Iraqi, Jordanian and Thai national police and security officials, among others, as well as trainings to elite hostage negotiation teams. She also consults to foreign governments on issues of terrorist prevention and interventions and repatriation and rehabilitation of ISIS foreign fighters, wives and children. In 2007, Dr. Anne Speckhard was responsible for designing the psychological and Islamic challenge aspects of the Detainee Rehabilitation Program in Iraq to be applied to 20,000 + detainees and 800 juveniles. She is a sought after counter-terrorism expert and has consulted to NATO, OSCE, the EU Commission and EU Parliament, European and other foreign governments and to the U.S. Senate & House, Departments of State, Defense, Justice, Homeland Security, Health & Human Services, CIA, and FBI and appeared on CNN, BBC, NPR, Fox News, MSNBC, CTV, CBC and in Time, The New York Times, The Washington Post, London Times and many other publications. She  regularly writes a column for Homeland Security Today and speaks and publishes on the topics of the psychology of radicalization and terrorism and is the author of several books, including Talking to Terrorists, Bride of ISIS, Undercover Jihadi and ISIS Defectors: Inside Stories of the Terrorist Caliphate. Her research has also been published in Global Security: Health, Science and Policy, Behavioral Sciences of Terrorism and Political Aggression, Journal of African Security, Journal of Strategic Security, the Journal of Human Security, Bidhaan: An International Journal of Somali Studies, Journal for Deradicalization, Perspectives on Terrorism and the International Studies Journal to name a few.