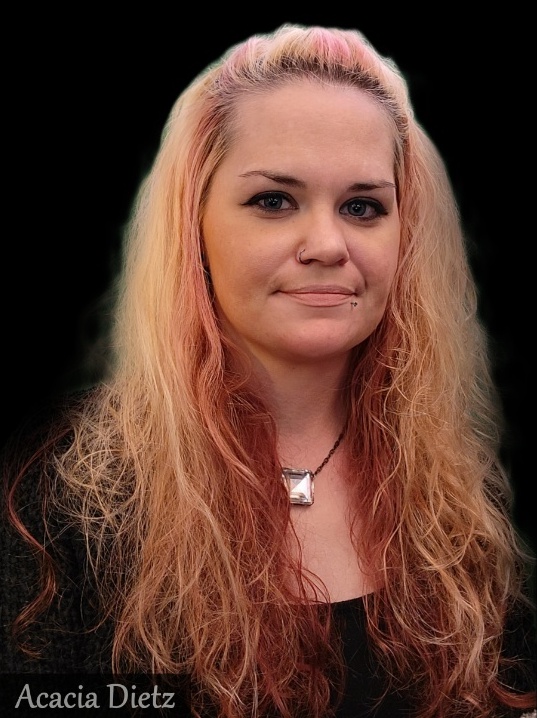 ACACIA DIETZ
Executive Director
Acacia Dietz is the Managing Director of Beyond Barriers and is a consultant with the Simon Wiesenthal Center.  With 18 years of  administrative support, office supervisory and organizational experience, Acacia oversees the day to day activities of Beyond Barriers and is also the first contact for women leaving extremism. Having studies and experience in social work, she contributes to the development of goals and interventions to encourage independence with a focus on skill acquisition, community integration, and adaptive behavior. As a consultant for the Simon Wiesenthal Center, Acacia uses her skills and knowledge to monitor extremist online chatter and presents workshop lectures on extremism and disengagement.
Before working with Beyond Barriers, Acacia was once the propagandist and a multimedia content creator for the National Socialist Movement (NSM).  Daughter of a preacher, raised in an conservative Christian community, Acacia never thought she would ever become involved in an extremist group. After leaving a dysfunctional, abusive relationship, she became involved through social media with far-right communities. Before she realized it, Acacia was down the rabbit hole and became entrapped in an echo chamber. After the Christchurch massacre, she had no further doubts and left the organization. Acacia now consults to help prevent others from falling into the same dark spaces. Today she works with Beyond Barriers helping to counter and prevent violent extremism by creating multimedia content such as counter-narrative videos and podcasts. She is responsible for marketing, promotions and outreach, and is also a public speaker on women in extremism and disengagement.

Acacia also has her own multi-media company, Underground Media Productions LLC, which produces the #BeyondBarriersPodcast & Coffee & Conversation Podcast.